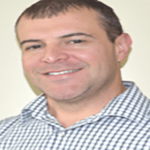 Integrated Builders announced that it has hired Tony Iannotti as a Project Manager. Iannotti is a seasoned industry professional who has been in construction management roles for the last two decades. He managed multi-million-dollar projects in sectors including retail, medical, institutional, office, and residential. Iannotti will be a valuable asset to the firm based on his diverse experience.
In his new role, Iannotti is responsible for the overall management of construction from the start to finish of each project. He facilitates subcontractor bids and coordination. He is responsible for budget management and schedule management. He maintains progress reports and attends owner's meetings. He also ensures OSHA standards are met or exceeded on-site.
Prior to Integrated Builders, Iannotti worked at several construction firms in Massachusetts including Dellbrook, Campanelli, and Dacon Corporation. Iannotti was educated at Worcester Polytechnic Institution where he earned a Bachelor of Science in Civil Engineering. He is also a Licensed Construction Supervisor.